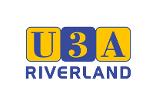 How do I JOIN or RENEW my membership?
On line: Simply print this Membership Form or this Renewal Form
1. Complete the details and scan it as a .doc or .pdf or .jpg(your e-copy).
2. Use the banking details supplied on the form to complete your on-line payment transaction.
3. Send us an Email with attached copy of your bank's transaction receipt + the completed membership form.

Postal: Details are on the Membership Form.
To be eligible for U3A membership, you must be at least 50yrs young and no longer in full-time employment.